Joint WVPMA-NPMA Partnership
Partnership for Progress
We'd like to invite you to join a partnership to promote and advance the goals and objectives of the pest management industry and your company. A unique cooperative effort exists between the West Virginia Pest Management Association (WVPMA) and the National Pest Management Association (NPMA). Becoming a member means that you will be joining two strong associations with a multitude of programs and benefits to help you accomplish your business goals. Our strong belief in this partnership prompted us to require companies to join both associations, which has lead to a powerful mix of benefits, providing a variety of valuable services to all of our PMP members.
Click here to download the 1 page PDF with more information on what it means to have a joint partnership between our organizations.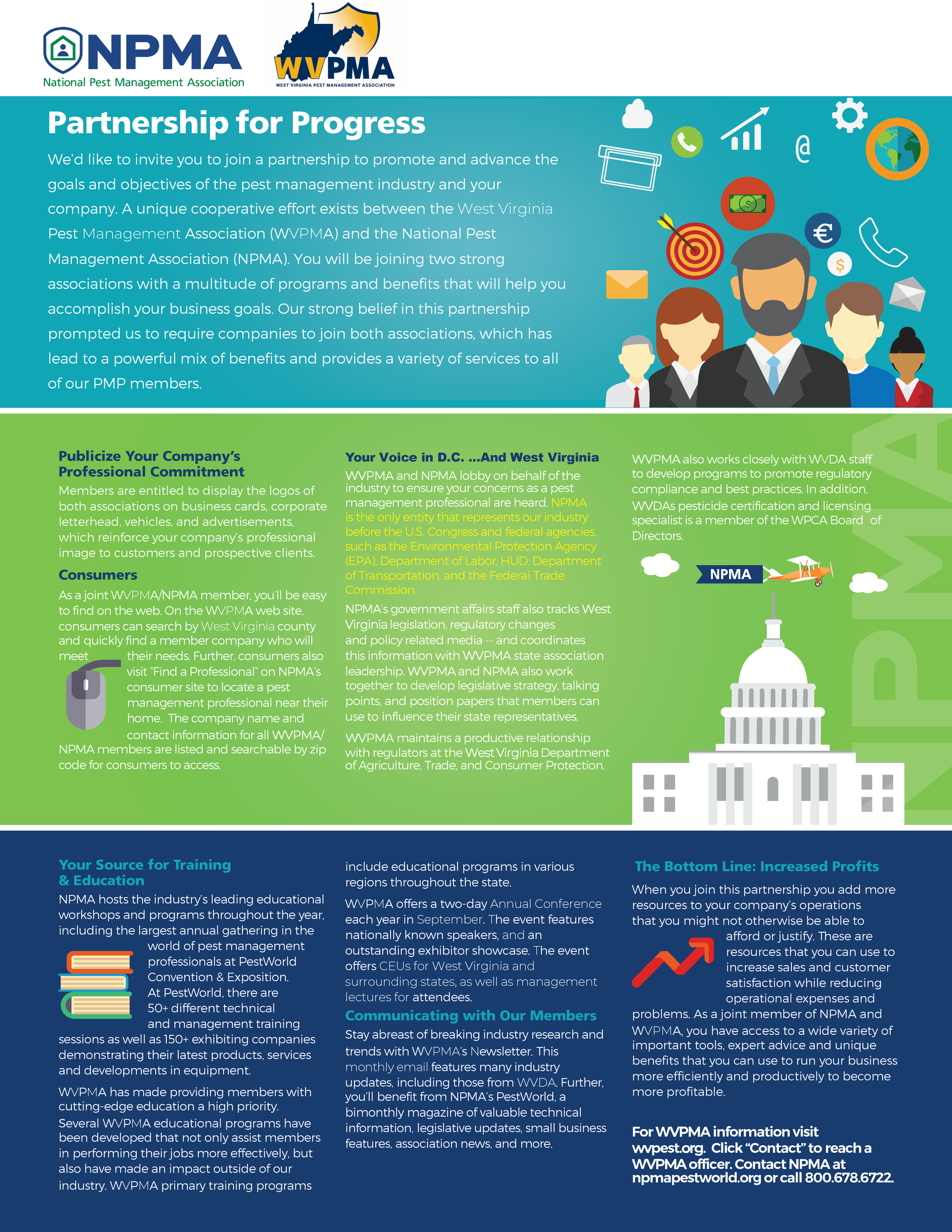 Summer 2019 Blitz
June 18, 2019
Details
Academy 2019
July 16-18, 2019
Phoenix, AZ
Details
PestWorld 2019
October 15-18, 2019
San Diego, CA
Details
Technology Summit 2019
December 4-6, 2019
Atlanta, GA
Details
Closer Look
Click here to read West Virginia's latest newsletters.
Looking to advertise in our monthly newsletter?
Click here