WVPMA Summer Blitz

REGISTRATION | SCHEDULE OF EVENTS | SPONSORSHIP & EXHIBIT OPPORTUNITIES
WVPMA SUMMER BLITZ
June 14, 2022 | Flatwoods Conference Center, Sutton, West Virginia
Join us for the WVPMA Summer Training Blitz! Get your General Pest Continuing Education Units (CEUs) for West Virginia and surrounding states at this in-person event (finally!)
EARN RECERTIFICATION CREDITS
Credits approved in KY, MD, and WV. Credits pending in OH, PA, and VA. View the CEU Approvals HERE.

REGISTRATION INFORMATION
*Each attendee must register using a unique email address.
Early bird rate valid through May 13th
| | |
| --- | --- |
| REGISTRATION TYPE | REGISTRATION FEE |
| EB MEMBER | $60 |
| EB NON-MEMBER | $110 |
Regular rate valid through June 10th
| | |
| --- | --- |
| REGISTRATION TYPE | REGISTRATION FEE |
| REGULAR MEMBER | $75 |
| REGULAR NON-MEMBER | $130 |
Onsite rate June 11th
| | |
| --- | --- |
| REGISTRATION TYPE | REGISTRATION FEE |
| ONSITE MEMBER | $90 |
| ONSITE NON-MEMBER | $150 |

Refund Policy
Coming soon!
SCHEDULE OF EVENTS
All sessions are in Eastern Daylight Time (EDT)
Tuesday, June 14
Continental Breakfast with Exhibits
Small Indoor Flies and Their Control?
Michael Thome
At some point in time, most homes and businesses will experience issues with small flies. This session will discuss the identification of the fruit fly, phorid fly, and fungus gnats as well as the development of proper control methods.
Ants, Biology, Behaviors and Control Methods
Adrian Culpepper
Refreshment Break with Exhibits
Sponsored by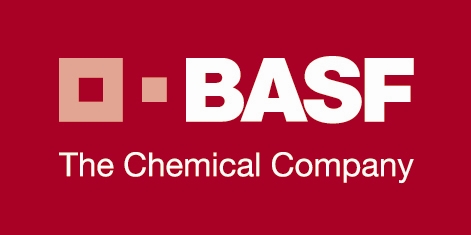 Commensal Rodent Behaviors & Controls
Tom Belcher
This session will explore what are commensal rodents, where do they originate and why rodent control is important. We will explore common behaviors such as their intelligence, social hierarchy, foraging, neophobia, communication, nesting and territory. We will then go into the proper steps of elimination and prevention. This includes steps of knowledge, preparation, communication, exclusion, sanitation, mechanical control and rodenticides.
Know thy enemy! German Cockroach Management
Chad Gore
Cockroach control remains one of the industry's most important market segments, driving service calls and sales revenues for PMPs throughout North America and around the globe. While the German cockroach remains one of the top pests in commercial kitchens and multi-family housing, peridomestic species are becoming more prevalent in many markets. This session will explore the biology and treatment methods as well as prevention.
Refreshment Break with Exhibits
Sponsored by

WV Legislative Update
Grant Bishop
Following the passage of WV House Bill 4644, the session will discuss changes to the Pesticide Control Act and the forthcoming exemption from requirements of an annual pesticide business license for persons applying retail products. The session will discuss changes within the department, what's being done reactionarily and what PCP's and companies need to know going forward.
Sponsorship & Exhibit Opportunities
Sponsorship spots are available, click here for details!
Questions?
Contact WVPMA at wvpest@pestworld.org or call 866-678-6722.
Thank You to Our Sponsors!